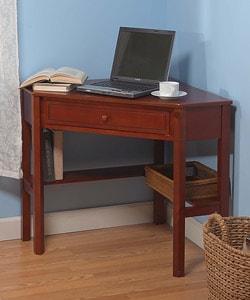 There's a corner in my house that needs something. I thought maybe a small corner desk would be a good idea. This would be perfect------>




<------And a folding chair like this. With a cute cushion on the seat?




<----------And this cute waste basket







The only problem is that the desk is out of stock! Anyone know where I can get a small corner desk?